ON-GRID SERIES : MG 0.75-3kW Single Phase On-grid Inverter
   The iMars MG single-camera series are a photovoltaic group inverter developed by INVT for family users. It is small in size, light in weight, easy to install and maintain, and has high-cost performance.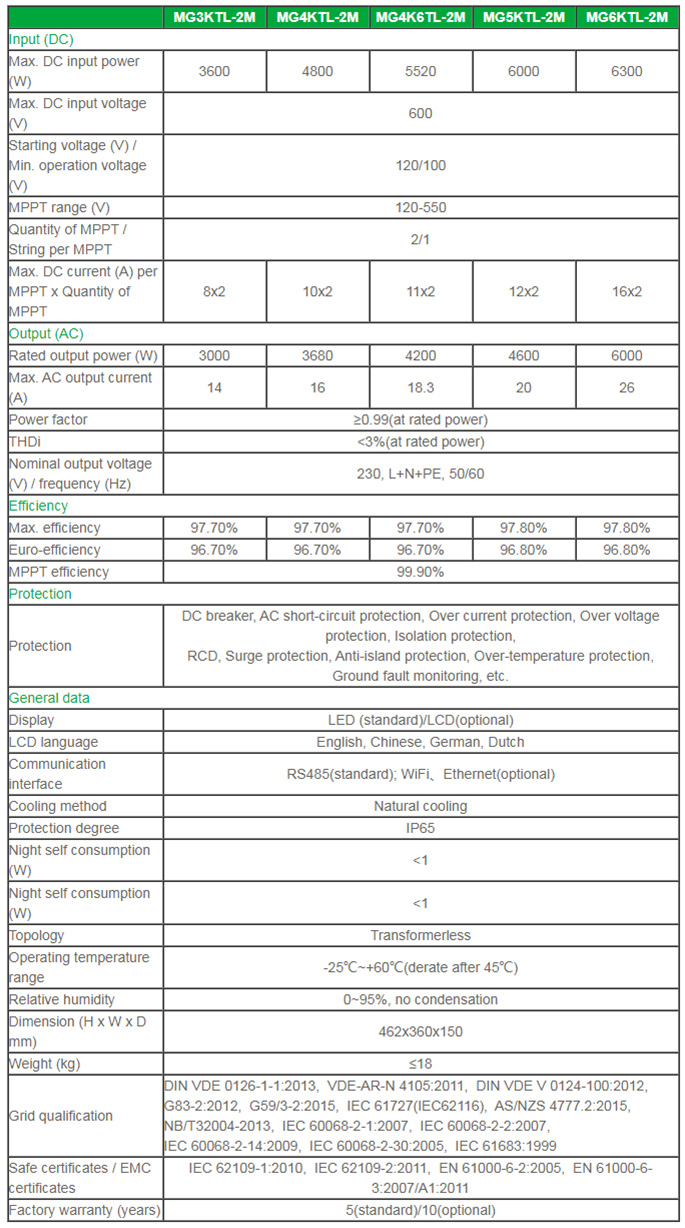 Reliable
▪ Aluminum casing, natural cooling, IP65 protection level.
▪ Adopt internationally famous brand components to ensure the stable operation of inverter.
▪ Insurance by well-known international property insurance company (AIG) for Products /Completed Operations Liability Insurance.
Smart
▪ Smart grid adaptive to meet the requirements of various power grid access.
▪ Variety of monitoring modes: APP (one-button registration), large screen data monitoring center, cloud monitoring platform.
▪ Support RS485,GPRS,WIFI, Ethernet.
Simple
▪ Home appliance design, easy to operation.
▪ Small in size, light in weight, easy to install by a single person.
Powered by Froala Editor
Powered by Froala Editor
| | |
| --- | --- |
| TYPE : | ON-GRID MG TYPE |
| FORM : | MADE IN CHINA |
| APPLICABLE MOTOR (KW) : | 0.75-3KW |
| OUTPUT VOLTAGE : | 1PH 220V. |